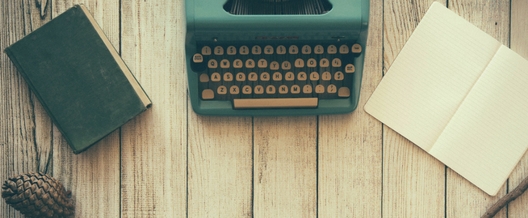 Attract Good Candidates Through Storytelling
Whether you've made some changes to your brand and want to show it off, or you're simply looking to expand your job candidate pool, you should be making sure that your company is telling the right story. What does this mean? Well, how do you market your company, in terms of job search? Here are a few ways to make sure you're telling the story you want:
Be proud of your history
Not a corporate giant (yet)? Many aren't, and certainly none have started that way. All companies come from unique backgrounds, yet they each have one thing in common: They built their empires from the ground up. Isn't that something to be proud of? Does your company website take pride in your company's history by sharing your story? Did the CEO start it from a small online business and expand it to three locations? Was it originally a small team of hustlers who, through networking and a few extra business classes, built it into 300-some odd employee company it is today? If you have a great company story, make it visible in a company history page on your website. Not only is it impressive, it shows candidates that you're people with integrity and grit. That's a company everyone would like to work for.
Be confident about your present
Sure, you may not be at Fortune 500 status, but boy does your team come up with innovative and effective ideas. Do you have a great company culture that you're continuing to evolve? Do you do something unique, such as in the way you recognize employees for their good work? Do you have an amazing marketing coordinator who can enhance all your social media pages? Are you proud of a significant company achievement? Why not tell a literal story - pitch an article about it to the local newspaper! Make sure you're putting your best out online. Job candidates want to see what it's like at your company and will definitely do some heavy research into it. Show off a little!
Be clear about your future vision
Maybe you've kept up with other companies in your industry. You have remodeled your office to reflect a more modern, open space. You've updated your tech tools. But what really makes you stand out? You have a vision, and you are dedicated to it. Maybe you eventually want your product to sell internationally. Capitalize on your current success and explain that new hires could help your company get to that next level. Candidates are motivated because they believe they're part of something important, and that they're doing good work. In what ways are you innovating or making an impact?
Related Posts