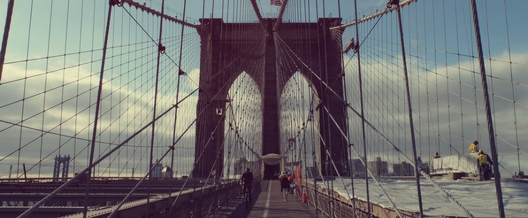 The New Job Checklist
Recently get a new job or that promotion? Congratulations! No matter how many jobs you've had, being new at something is always a bit intimidating. Treat each first day with the same importance. Here's a checklist of things you should do at your new job:
Research
Of course, you've probably done a good chunk of research before your interview for this job. Sometimes however, even during the hiring process companies may give out sparse information. Find what you can about the company's reviews, their social media, and of course, about the job itself. What does this position look like at other companies? How can you excel at it?
When in doubt, overdress
While you don't want to stick out in your full business attire while the rest of the office is wearing casual clothes, overdressing is always a bit better than the alternative. Come up with an outfit that also can pass as casual or slightly fancier. For example, if you're a woman and you think you're going into a casual environment but aren't sure, why not wear nice slacks with a cute printed blouse? You could easily be wearing that on a casual day too. Also, don't be too over the top with the perfume or cologne or makeup. Lastly, wear something that makes you feel great, that may even be personal to you. Do you have a favorite or lucky necklace? Your favorite shirt? Wear it!
Have good presence
Despite what you're wearing, whenever you go into new situations, your attitude and your personality always stand out the most. Make a great first impression by committing to act out your values and your best self. How? Simply smile, listen, and be honest. Keep your posture open and welcoming, as it'll make others more easily get to know you. Don't go in thinking the worst. Expect that people will be great, and if they're not, know that you can enjoy the experience regardless. Sure, we're all a little nervous from time to time. Don't worry! Just be your best self, and be positive!
Be active
While it's important not to come on arrogant, you're certainly welcome and encouraged to take initiative, even on your first day. Did you suggest a new idea or solution to a problem in your interview? Why not take your supervisor aside and ask how you can start planning to make it happen. Not sure how to go about something? Ask! Get advice from your co-workers, get to know them and the projects you're working on. Communicate and show that you're ready and willing to make a great contribution to your new team!
Related Posts