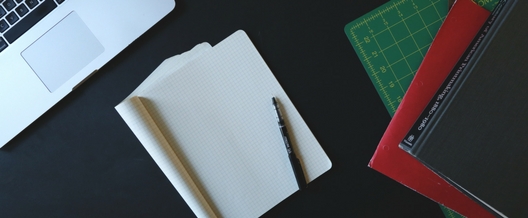 Recruiting Statistics To Know For 2017
Just as you were learning the current statistics for 2016, the recruiting atmosphere has certainly started changing once more. From relationships between recruiters and candidates, to online job search, to the job market as a whole. Here are some important statistics to read up on for 2017, taken from devskiller.com:
Candidate and Recruiter
64% of companies only measure employee engagement once a year. 80% of people would take one job over another based on personal relationships formed during the interview process. Almost 60% of job seekers report having a poor candidate experience. 60% of recruiters believe culture fit is of highest importance when making a decision whether to hire or not. 49% of employers believe that competitive compensation packages are the most attractive quality to prospective hires, with emphasis on work-life balance (42%) and advancement opportunities (40%) coming second and third respectively. 74% of the workforce are open to making a job move. 51% of employers are satisfied but would consider a job move.
Candidate Use of Technology and Social Media
Of those 60% who had a poor candidate experience, 72% shared information on it "online on an employer review site, such as Glassdoor, on a social networking site, or directly with a colleague or friend". People trust content shared by employees of a company more than that shared by its CEO (55% vs. 49%) 67% of people who found their most recent job on social media used Facebook to do so. Interviews (47%) and online research (36%) are most important in forming opinion of a prospective job "Half of job seekers have searched for a new job while in bed, while 37% reportedly job search from their current workplace".
The Interview Process
Slower interview processes are gradually increasing time-to-hire. "The interview processes in America have grown by 3.3 to 3.7 days since 2009. Today it stands at 22.9 days on average". It takes on average three interviews and three to six weeks to get an offer. In comparison, it was one to four weeks in the second half of 2015. Accepting another offer (47%) and lower than expected pay (26%) are the two main reasons why offers get rejected. 32% of recruiters claim employee retention is their priority in the next 12 months. When researching employment opportunities, job seekers expect employers to provide: "1) Salary/compensation, 2) Benefits, 3) Basic company information, 4) What makes it an attractive place to work, 5) Company mission, vision, values".
The Projected Job Market
9.8 million jobs are projected to be added in the U.S. from 2014 to 2024. Software application developers are one of the top 15 occupations to grow the most by 2024, and one of the 4 occupations that got paid the highest annual wages in 2014, with the average wage reaching $95,510. There were 1.98 million new jobs between January and November 2016 in the U.S. In April 2016, the economy set a new all-time record of 5.85 million unfilled job openings — the highest since The Bureau of Labor Statistics started collecting surveys of open jobs in 2000. As of the last business day of October 2016, there were 5,5 million job openings. In comparison to the year before (last business day of October 2015), U.S. labor market saw an increase of 112,000 of job openings. The ratio of unemployed persons per job opening was 1.4 in October 2016 – down from a shocking 6.6 in July 2007. In November 2016, unemployment rate was pushed to 4.6%, which is approximately what it was in August 2007 before the Great Recession took its toll.
Related Posts