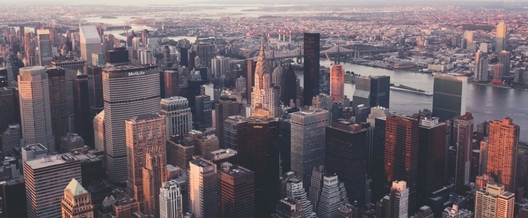 The Workforce Outlook For 2017
With a new set of graduates just a semester away from becoming the "new kids" in the workforce and industries in a constant state of change, experts have started researching what the new job outlook will be for this year. While everything is definitely subject to change, here's the projected outlook for 2017, according to SHRM.org:
Human Resources and General Projection
HR manager positions will increase this year by 1,100 in California—the highest volume in the nation. HR manager positions will increase by 8.6% in Nevada, the largest percentage increase among the 50 states and Washington, D.C. 2016's pace of job creation (about 180,000 new jobs per month) was behind that of 2015 (an average of 229,000 jobs each month). But the level of expansion has still been strong enough to keep unemployment rates low. In a set of projections released Dec. 14, 2016, the Federal Reserve Board and Federal Reserve Bank presidents predicted a median unemployment rate of 4.5% in 2017, down slightly from a September 2016 projection of 4.6%. Forecasts for 2018 and 2019 are also calling for a median jobless rate of 4.5%.
Projections by Industry
The "hottest jobs in 2017" will be found in an array of industries, including business and financial operations, information technology, healthcare, sales, and skilled trades. Employment growth in several sectors in 2017, including the legal industry, where 25 percent of employers are expected to add to their staffs in the first half of the new year. Among those with hiring plans, 40% said they will add staff to their litigation practices. 16% of chief information officers said they would add to their technology staffs during the January-to-June time frame in 2017, and workers with database management skills are in the highest demand (according to 44% of respondents). 12% of advertising and marketing executives said they will grow their payrolls in the first half of the new year. A quarter of advertising and marketing executives who had hiring plans said they were seeking web design/production workers in 2017.
For New Grads
More than half (53.5%) of employers that responded to a survey from the National Association of Colleges and Employers rated the job market as "good" for 2017 college graduates. -Another 29.2% of respondents rated it "very good," and 7.6% dubbed it an "excellent" market for 2017 graduates. Less than 10% of respondents rated it either "fair" (9%) or "poor" (0.7%).
Related Posts