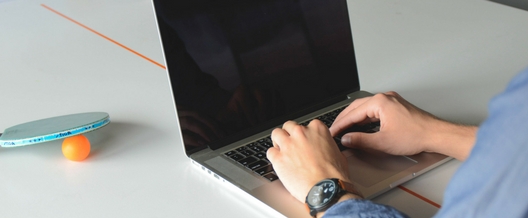 Habits Of A Happy Worker
Do you generally love your job and circumstances, but found your mood tends to vary a lot? Sure, maybe you're making too big a deal out of this or that situation, but come on, it shouldn't have happened, right? Well, sometimes, a happy work life is all in the attitude. Here are some of the habits of the happiest workers:
They seek productivity, not perfection
Often, we get hyper-focused on doing work an exact way, rather than paying attention to the task at hand as a whole. We may get fixated on an outcome, or put pressure on ourselves to be perfect. While it's difficult to strike the balance between easy-going and perfectionistic, it's more than possible. It's important to feel you can be at-ease and still very focused. You can definitely do so.
Goal-setting
Maybe you're a very well-tempered, steady, consistent worker. But for many reasons, you might not be satisfied because you're not challenging yourself. Can you find new and innovative ways to approach the same project? Can you ask your manager for new projects or opportunities to help out on others? Do you believe you deserve a raise or promotion? Go ahead, step outside your work comfort zone and see how you can step it up. It'll make you happier.
They use their strengths
Are you doing well at your job, but wish you could help out in a different way? Maybe you're an IT professional who also yearns to do more graphics and web design. Don't worry, those additional strengths and skills will only benefit your current position. Ask your manager if you can help out using your additional skills. Maybe you'll earn a promotion, or a shift to a department you'll absolutely excel at.
They like their co-workers
If anything, happiness is definitely altered depending on your atmosphere and social surroundings. Are you making an effort to befriend and interact with your co-workers? You don't have to be the life of the party, but it's always to your benefit to make some good workplace friends. Maybe you could suggest a fun team building activity that is related to your own personal hobbies. Make your workplace one that you'll enjoy.
Related Posts