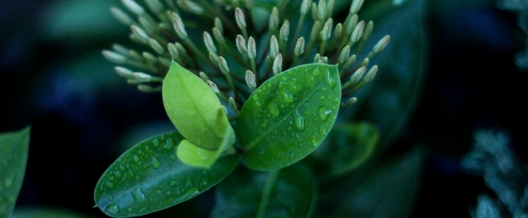 Different Ways To Use Essential Oils
People around the world have now caught on to the use of essential oils for holistic health. If you're not familiar with aromatherapy, it's a wonderful way to utilize essential oils by diffusing different scents into air that stimulate your senses. But did you know that you can use essential oils for several other things? Here are a few ways, taken from Dr.Axe.com:
Essential Oil Uses for Cleaning and Home
- All-purpose cleaner: Add three drops each of lemon oil and tea tree oil to a few ounces of warm water, then spray countertops to naturally disinfect. - Natural mosquito repellent: Combine one drop each of lemongrass oil, citronella oil and eucalyptus oil with one teaspoon of coconut oil to make natural bug spray and rub on exposed skin. Reapply as needed. - Washing machine: Add 10-20 drops of your favorite scent per load. - Vacuum cleaner: Add 5-10 drops of your favorite oil in your vacuum bag or dust container.
Essential Oil Uses For Spa and Relaxation
- Body butter lotion: Mix coconut oil, shea butter, magnesium oil and essential oils for moisturizing body lotion. - Homemade lip balm: Combine coconut oil, beeswax and lavender oil for an amazing healing balm for chapped lips. - Massage therapy: Use a few drops of cedarwood or lavender oil, mixed with an unscented lotion during a relaxation massage. - Yoga and Pilates: To relax during yoga or meditation, inhale lavender or sandalwood before class. Also, mix clove and citrus essential oil to clean yoga mats.
Essential Oil Uses for Skin and Beauty
- Natural perfume: Use 1-2 drops of jasmine essential oil on your wrist as a fresh natural fragrance. Lavender and vanilla also agree with most women, while cypress and clove work well for men's cologne. - Acne face wash: To get rid of acne, make a homemade face wash by mixing tea tree oil (melaleuca) with raw honey and rub on your face. Then rinse off with water. - Homemade shampoo: To make homemade shampoo, mix lavender oil, rosemary oil, aloe vera gel and coconut milk. Use as you would regular shampoo. It lasts 2-4 weeks. - Strengthen nails: Mix 10 drops of frankincense, myrrh and lemon essential oils into two tablespoons of vitamin E oil, then rub on cuticles.
Related Posts