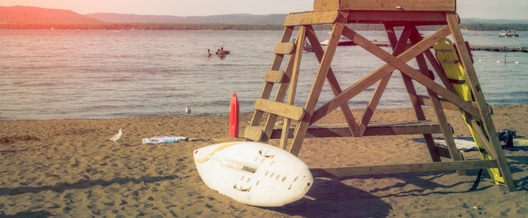 Quotes About Success From Famous Athletes
Sports and the workforce aren't very different. Each requires training, passion, and hard work to succeed. Athletes know better than anyone that no amount of passive effort amounts to reaching one's dream. Here's some advice from famous athletes, taken from Entrepreneur.com:
Keep your passion alive
"Somewhere behind the athlete you've become and the hours of practice and the coaches who have pushed you is a little girl who fell in love with the game and never looked back… play for her." -- Mia Hamm, award-winning professional soccer player
Put in full effort
"If you aren't going all the way, why go at all?" -- Joe Namath, Hall of Fame football
Take every setback as a learning experience to overcome
"Obstacles don't have to stop you. If you run into a wall, don't turn around and give up. Figure out how to climb it, go through it, or work around it." -- Michael Jordan, basketball icon
Don't be a bystander
"In baseball and in business, there are three types of people. Those who make it happen, those who watch it happen, and those who wonder what happened." -- Tommy Lasorda, Hall of Fame baseball player and manager
Don't compare yourself, just work hard
"There may be people that have more talent than you, but there's no excuse for anyone to work harder than you do." -- Derek Jeter, longtime Yankees shortstop
Greatness takes time. Be patient.
"Champions keep playing until they get it right." -- Billie Jean King, International Hall of Fame tennis star
You can follow your dream at any time.
"Age is no barrier. It's a limitation you put on your mind." -- Jackie Joyner-Kersee, Olympic heptathlon and long jump champion
You can always keep dreaming bigger
"You can't put a limit on anything. The more you dream, the farther you get." -- Michael Phelps, Olympic-medal winning swimmer
Related Posts