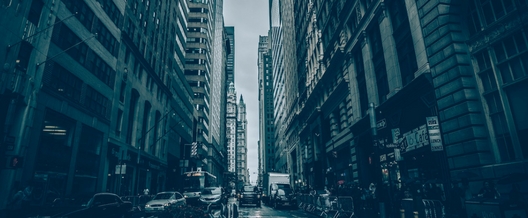 Small Business and Marketing Trends for 2018
Now that we're a couple months into 2018, most of us have an idea of our goals for the years. However, has everyone taken stock of popular business and marketing trends that may affect your sales, internal, and overall company goals? How can you better apply marketing and internet trends to your business in order to encourage growth? Here are some trends, taken from Devrix.com:
According to PR Newswire:
More than 99% of the U.S employers are small business owners.
According to GoDaddy:
- 6 in every 10 small businesses have yet to establish an online presence and get a website. - 39% of all small businesses have been in business for three years or less. - 35% of the small business owners feel that their operations are too limited to warrant a website. - 83% of the small business owners with a website feel they have a competitive advantage on those without a website. - 19% of the small business owners without a website have no plans to build an online presence. - And they expect their business would grow 25% or more within 3 to 5 years. - On the other hand, 48% of the business owners with no website have plans to build a website and they expect their business to grow 25% or more within 3 to 5 years.
Business 2 Community reveals:
- 75% of small business owners see internet marketing as an "effective" or "very effective" tool to attract new customers.
SBA analyzed that:
- Small businesses have increased by 49% since 1982. They use a mix of traditional and digital marketing.
According to Cisco:
- Global Internet traffic in 2020 will be equivalent to 95 times the volume of the entire global Internet in 2005. - By 2019, videos will account for 80% of global internet traffic, and 85% in the US.
Linchpin shared:
- 71% of small business owners do their own digital marketing, instead of leaving it to experts.
LeadPages observed:
- 47% of small business owners handle marketing efforts on their own.
Related Posts