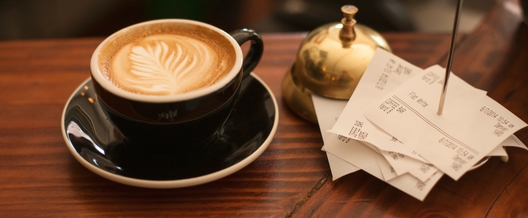 Advice For Getting Ahead From The CEO Of Starbucks
According to TheMuse.com, Starbucks' Howard Schultz delivered an optimistic graduation speech to Arizona State University this year. He grew up in public housing and now is worth 3.2 billion dollars! He considers himself "proof of the American Dream". He gave the graduates three questions to ask themselves that could help them get ahead in life:
How will you respect your parents and honor your family?
Sure, we all come from different backgrounds. But hopefully, we each have parental figures and groups of people we consider family. Holding on to these people can help ground our moral compasses, and give us positive motivation for our futures. Wherever you are in your professional career - entry level or CEO - it's always important to reflect back on these relationships in your life. How will you continue to pursue success, while also honoring and maintaining your relationships with your loved ones.
How will you share your success and serve others with dignity?
Again, Schultz points out the importance of human relations as a way to get ahead in life. It's not just about your personal work ethic or talents. It's also about how you will work with and serve others. Why do you do what you do? And how much of that involves impacting other people? Reflect on how you currently share your successes with others. Do you give credit where it's due? And also, does your work reflect a purpose that helps serve other people? Despite your industry, every profession can impact others in some positive way.
And how will you lead with humility and demonstrate moral courage?
It could be very easy for Schultz, CEO of corporate giant, Starbucks, to start taking advantage of his wealth by making his products less than morally created. However, instead, Starbucks has made great strides to help its employees and it's customers. They've helped employees with student loan forgiveness plans, and they have a foundation driven to help strengthen communities worldwide. How can you not only demonstrate your own integrity, but also take it a step further and actively help others? That could be starting your own foundation or just organizing charity donations for your office to participate in. There are tons of ways to lead with humility and moral courage.
Related Posts