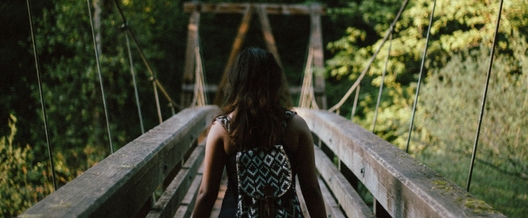 How To Handle A Career Change
Have you been in the same industry for years and think it's time for a change? Had your heart set on one career, but after trying it out, wanted to go a different route? It happens to many people. The great news is, many switch careers very successfully! Here's how:
Know what you want or Figure it out
Did you leave an industry or career path because you realized you've always wanted to do something else? Or are you just unhappy with your current path? Either way, both changes require a bit of research. If you've always wanted to, for example, start your own business, it's time to read up on some business how-to's and make a game plan! If you're not sure where to go next, do some research on your personal strengths, hobbies, passions. Maybe take a career assessment? Just remember that when you do go to make this change, you'll need to make a new path. Get as clear as possible about what you want your career to be.
Find supportive networks
Okay, so maybe you have researched business plans and you're a bit overwhelmed. Don't worry! There's tons of workshops and seminars for first-time entrepreneurs! The even bigger plus? You'll meet like-minded people who may even become your co-workers, first clients, or first customers. You can take a longer term business class, or a short seminar. Keep doing that research and make sure to take the next step and delve into a supportive network.
Get help from a staffing agency
Do you have transferable skills? Well, maybe you're more qualified for this new career path than you may realize. Whether it's your direct path or you're looking for a job while taking classes, getting help from a staffing agency is a good idea. They'll help you stay employed while you make this transition.
Prep for the change
Want to start that business but don't have the funds? Maybe you need to stay in your current job for now. But make a game plan where you can saveup enough by a certain date. Until then, you'll have the time to further create your business plan and look over your options.
Don't compare yourself
The worst thing you could do is not make this career change because you simply believe it's too late. Nope, it's never too late to do something you're passionate about!
Related Posts