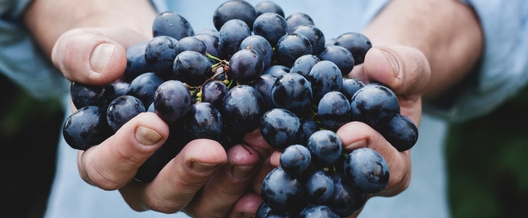 How To Give Back To Your Community
Sure, some industries and companies more actively serve their communities than others. But despite your company's product or your position, you can also help out! In fact, any act, no matter big or small, can make a positive impact. Here are a few simple ways to give back and help out your community:
Volunteer for a local nonprofit organization
Employees at Crossroads have actively taken part in nonprofit volunteer programs. Great organizations in Ventura County, CA including Turning Point Foundation (http://www.turningpointfoundation.org/) and Ventura Mercy Group (http://www.mercyworldwide.org/). Each have great programs where you can both be a resource and gain knowledge of how to help your fellow community member. Volunteering is also a great way to meet like-hearted individuals, as well as make a difference in the world.
Organize a donation bin at your work
Want to get your employees involved in a cause? If schedules get too busy, you can always organize a donations box or signup sheet at your office. Whether it's a cash donation or some canned goods and hygiene products, it's going to be helpful. Maybe you can make a fun team building exercise out of it. Maybe you're donate a certain amount once an employee hits a certain number of clients. At the least, the smallest donations are always helpful.
Get exercise while you help!
Organize a work team walk or short run for charity! Not only will this help the cause, but it'll get your team out and exercising! Plus, this is a wonderful way for your employees to bond. You can also make it a point to educate and provide an example to the community. Why not take a walk around the building during lunch, and invite your company neighbors? Can this be a networking opportunity? Either way, it promotes good health, which is something that is very valuable to a good community.
Host an event
Do your employees have special talents? Can you sell baked goods or have a yard sale where donations are given to the cause of your choice? In addition to helping the cause, this is a fun way to get your employees involved, get to know their hobbies, as well as spread the word about your company to the community. Who knows? Maybe you can collaborate on the event with similar companies and make a networking event out of it as well!
Serve on a community board
Notice things that need improving in your community? Why not find organizations that help, and become a board member? Not only will this help you actively tackle these issues, it will also sharpen your leadership skills and especially your communication. Plus, you'll meet a diverse group of professionals, which could surprisingly make for great contacts for your company down the road.
Related Posts